Important Information:
Location: Downtown Historic Longwood (155 W Warren Ave)
Date: Saturday, April 8, 2023
Times: 9:30am – 12:00pm
Parking: City of Longwood will assist with parking
Event Description:
This year we return to age divided hunts! There will be 9 different hunts happening throughout the morning. See times listed on the table to the right.
There will also be lots of game/activity booths to enjoy before/after your designated hunt time.
Bring your family for this FREE day of fun.
Concessions will be available for purchase, so be sure to bring some cash or debit card with you.
Bunny Breakfast:
Sponsored by Huey Magoos
The Bunny Breakfast is an event you don't want to miss!
Enjoy 2 sausage patties, all the pancakes you can eat, and your choice of beverage while you sit in the A/C and visit with the Easter Bunny. Be sure to bring your camera with you!
Seatings take place every 30 minutes and begin at 9:00.
The cost is $9 per adult, $7 per child (3-10) and kids 2 and younger are FREE! Tickets go on sale Monday, March 13, 2023 (Click the image below to purchase tickets).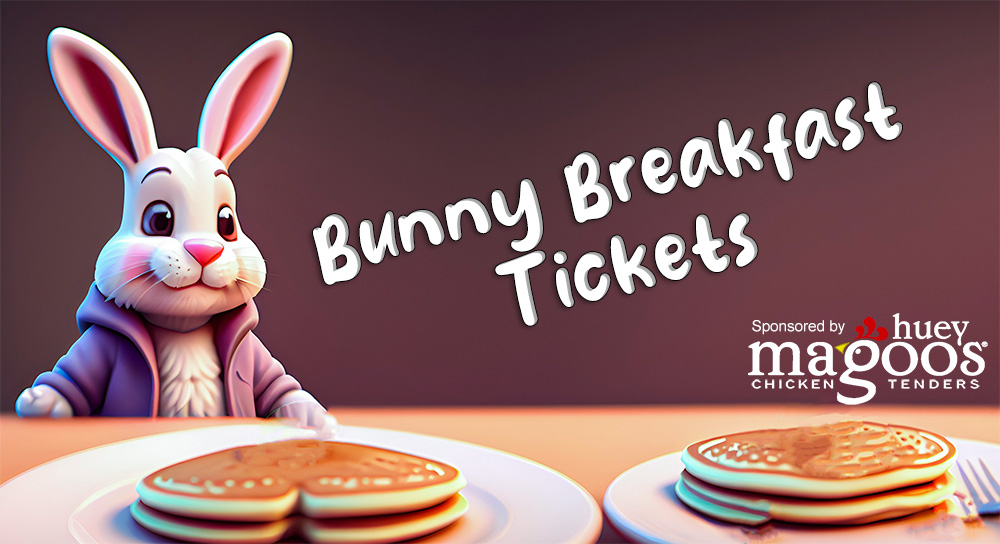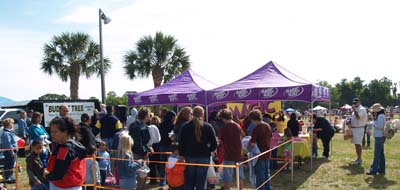 A Bit of History
 26 years ago the Magic 107.7 Easter Egg Hunt was started as the Lake Mary Easter Egg Hunt and was located at Lake Mary City Hall. A couple of years later it was renamed to the Seminole County Easter Egg Hunt. It stayed at the Lake Mary City Hall for 7 years before it was relocated to other places (i.e. Reiter Park in Longwood, Trotwood Park and Central Winds in Winter Springs along with UCF in 2009). In 2006 the hunt was renamed to the Magic 107.7 Easter Egg Hunt and has grown from an attendance of only a few hundred people to over 10,000 in 2015. This year the hunt is taking place in Downtown Historic Longwood, Florida.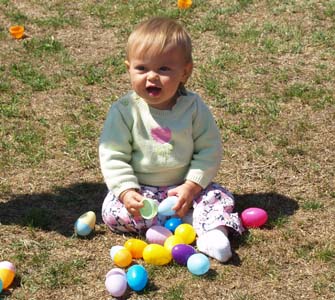 We are sensitive to your privacy and if you or one of your family members is pictured on this site and would like to be removed, please e-mail the event coordinator and we will remove the picture as soon as possible.

Hunt Times
Under 2
Continuous, simply bring your child to the designated area.
2 Year Old Hunt
9:45am
3 Year Old Hunt
10:00am
4 Year Old Hunt
10:15am
Kindergarten Hunt
10:30am
1st Grade Hunt
10:45am
2nd Grade Hunt
11:00am
3rd Grade Hunt
11:15am
4th-5th Grade Hunt
11:30am